5 Living Room Rug Ideas
Having a hardwood floor in your living room provides personality. Nonetheless, you may need a break from the hard surface floor. Adding a pop of color with a rug to your living room can add texture and comfort. At Modern Carpet One Floor & Home, we have the top area rugs manufactured from FABRICA, Masland, Shaw, Mohawk, and Millikan. Area rugs are a great way to spruce up rooms, whether you are looking for patterned or exotic designs, or a luxurious solid color, these 5 living room rug ideas will fit your personal style and needs.
Living Room Rug Design Ideas:
Stanton:
Stanton offers both carpets and rugs. Nonetheless, the rug designs offered are more about choosing what you envision for your living room. Pick from a traditional 8" boarder, an inset runner boarder placement for larger rugs, or serged ends without a boarder. Work with our Modern Carpet One Floor & Home team to determine the right size rug for your living room Stanton's rug designs are truly traditional and elegant.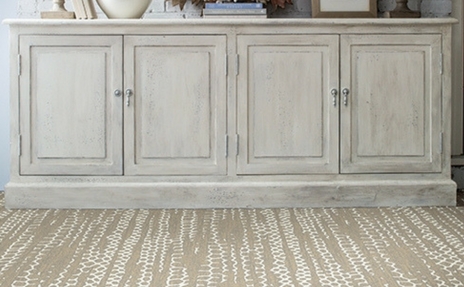 Nourison
Nourison area rugs are offered in an array of colors, patterns, and style types. Pick from solid colors to intricate modern colors, or transitional rustic looks. Each carpet collection is different and appeals to the personal styles of homeowners. In addition, each collection offers benefits and features different from the next, whether it is a wool carpet construction or a bamboo construction for a silk feel.
Kane
Kane's Endless Rug collections allow you to use your favorite Kane carpet designs to custom create a rug for your home. The Kane rug options are truly endless. There are thousands of combinations to choose from, including color options, patterns, sizes, and shapes. Kane area rugs are unique because they are customizable. Everything from the bound or serged edges to a rectangular, square, octagon, or runner shapes can be hand-picked by you. Kane is the perfect brand for homeowners who love to be part of the design process.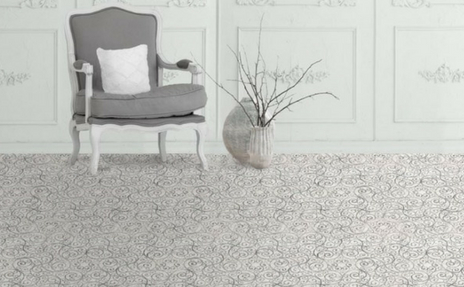 Fibreworks
Fibreworks allows you to design a rug or pick from one of their instruct collections. The soft colors, exotic styles, and hand knotted looks are so elegant you can easily add a subtle pop of color to your living room. Fibreworks is fiber designed by Sisal, so you are not only getting a gorgeous rug but a strong one at that. Fibreworks is the right brand for homeowners looking to add a subtly textured piece to their living room. These carpets are meant to fit any home décor style.
Rosecore
Rosecore is another carpet brand with subtle colors and designs. Pick from the beautiful collection, or design your own custom rug with your choice of boarders, sizes, and construction. Rosecore rugs provide an array of colors, fibers, and collections. From intercut patterns to simple colors, Rosecore rugs can be unique or effortlessly chic.
To learn more about the top 5 living room rug ideas, contact Modern Carpet One Floor & Home, or visit our showroom in Annapolis, MD.